International expertise
Doing business abroad can be tricky and every company has its own strategy. Factofrance has developed its own methods and multiple tailor-made solutions based on specific requests from its clients.
Tailored solutions
Corporate international needs are constantly evolving, both in relation to exports and setting up operations abroad: buying or starting a foreign business from scratch, exporting to new countries, signing commercial deals, company acquisitions, joint ventures and more.
To support our clients' international operations, we have 50 dedicated international business experts and have introduced various centres of expertise and a customized approach. Our international teams work in project mode so they can analyze and rapidly deliver unique tailored solutions:
MULTI-COUNTRY AND MULTI-SUBSIDIARY CONTRACTS
OFF-BALANCE SHEET STRUCTURE
REVERSE FACTORING
SYNDICATED FACILITIES
International toolbox
Financing export receivables

Our dedicated team finances your export receivables in more than 100 countries in several currencies. This can offer protection against currency risk and secure you up to 90% recovery in case of bad debts.

Financing foreign subsidiaries

Our large corporate and international department delivers centralized solutions and management from our Paris based headquarters for your European and foreign subsidiaries. We have a dedicated multilingual team ready to help you.
International debt collection

Our multilingual and multicultural team do their utmost to optimize your accounts receivables. Our professionals are well versed in international and local collection practices.

International advice

In daily contact with exporters and large and mid-sized firms, our teams provide up-to-date advice as to how best tackle international issues including commercial practices, regulations, payment methods, currencies, interco terms, and currency risk hedging.
"We have a very good relationship with Factofrance. Together we have developed a receivables funding solution that perfectly suits our industry, is flexible and competitive."
The Two-Factors System / FCI (Factors Chain International)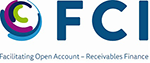 The Two-Factors System involves two factoring companies: the Export Factor in the supplier's country (customer/ exporter) and the Import Factor in the importer's country (debtor/buyer).
In most cases, funding comes from the Export Factor while the Import Factor, who may be more experienced to collect and insure receivables in his own market, manages collection and/or credit insurance.
The Two-Factors system is a very practical way to operate, especially if traditional "Direct" Export or Import Factoring does not suit the clients.
As FCI Full Member since 1988, we offer Export factors and their clients a unique value proposition including:
A rapid and frictionless funding process
Preliminary credit risk assessment response within 48 hrs for French buyers, 72 hrs for Non-French buyers
Key collection status data available within 24 hrs (i.e.disputes, payments etc.)
Same-day transfer of funds to our export partners as payment is received from the buyers
ALL IN-HOUSE FACTORING SERVICES

| | |
| --- | --- |
| ONGOING TRACKING OF COMPANIES FINANCIAL HEALTH | 20 credit analysts specialized by business sector backed by our in-house Credit Scoring. |
| CREDIT RISK PROTECTION | Up to 100% recovery in case of French and non-French end-customer bad debts due to insolvency. |
| COLLECTION EXPERTISE | 70 receivables collection experts by account receivable type as per client strategy. HANDLING END CUSTOMERS IN MORE THAN 100 COUNTRIES. |
Download our Import Factoring factsheet [PDF - 1 585 ko]